"Never fear quarrels, but seek hazardous adventures."
― Alexandre Dumas, The Three Musketeers
Last month, The British Hubby and I went out for breakfast at our favorite British eatery. I ran across these three amazing Toby Jugs. 
This was my first experience with a Toby Jug. I soon discovered you could spend quite a bit on them. Check out this Alfred Hitchcock Toby Jug.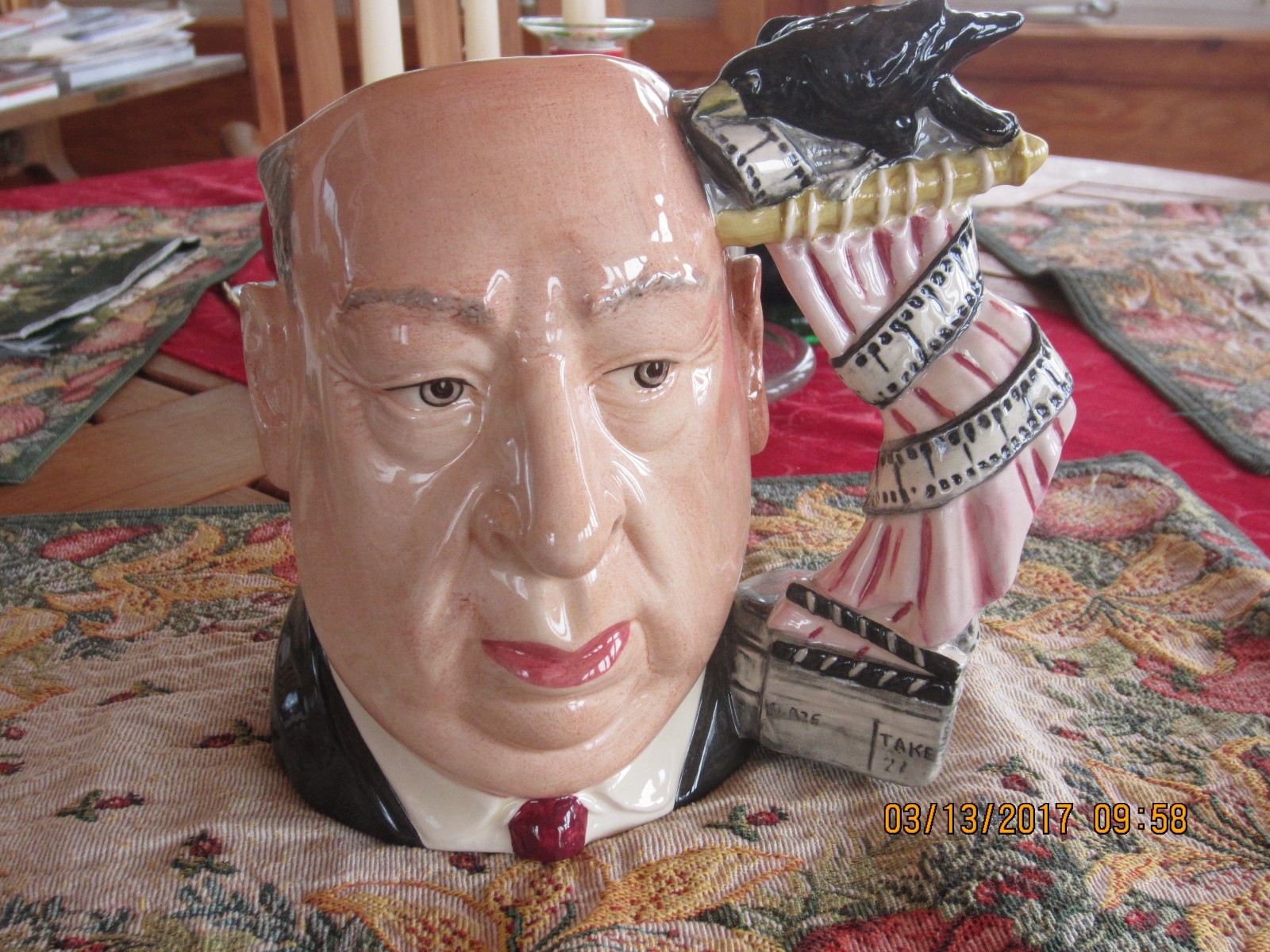 It's currently going for a mere $825.00! I did pause to give this one consideration before decided to acquire a slightly less expensive Toby Jug (I spent under $10). Introducing our first Toby Jug. 
I think he's a three musketeer. I've named him Dumas. He's hanging out with a basket of kittens and some yarn. The British Hubby has nicknamed him something slightly less polite. I think it has something to do with the British/French love connection. Dumas currently guards over the British Hubby and I while we eat dinner together. I have my eye on a few more, but only if they stay in my price range. 
I caught Gracie and Ernie snuggling this afternoon! Aren't they cute?