I don't know about Godzilla, but as far as I'm concerned, the more versions of it, the better. ~ Rhys Darby
This weekend was the first Friday of 2019! That means two things: Godzilla Movie Night along with Cheep & Cheerful. ROOOAAAAAAAAAAAAR! It's been awhile since I've posted about Godzilla. The British Hubby and I watch a Godzilla movie every Friday night.
The 1991 version of Godzilla vs. King Ghidorah is next on my list to review. This movie is action packed with time travel, robots, deception, gun fights and wold domination plots. King Ghidorah even becomes a cyborg for a bit. It's fantastic!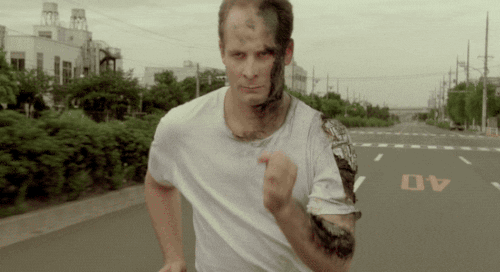 There is even a UFO and alien plot. Even Godzilla has to deal with conspiracies!
There is a love triangle plot point that includes Godzilla.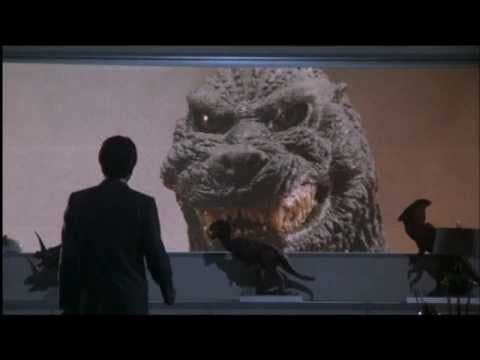 This week's Cheep & Cheerful was slightly different. It was coconut water after a 60 minute session at hot sauna. Boy, was I toasty.
My Plum Biased project is coming along. I'm finished with the first short row ribbing section. So far it's been an interesting construction. This is the first time I've used short rows to create a border like this. Doesn't it look rather neat?
Below you can just make out the beginnings of the main body. I'm now in the section of the pattern that reads, "Continue these two rows for the next 1 billion inches." Okay, it's not a billion inches, but it sure feels like it. I have about 15 of the 70 inches needed. The next milestone will be when I finish the first skein of yarn. This is my knit for movies and shows with subtitles. That means I get a few hours each week to work on this project. Black is back tonight! Sunday night is Asian movie/tv show night. We're about half way through season one.
Ernie was only slightly frightened during Godzilla movie night as long as I kept him safe.
Only 144 more days and 10 hours before the new Godzilla movie. One of my coworkers, turned me on to the Godzilla fan club Facebook page. My membership was just approved!