You must believe you are the best and then make sure that you are. ~ Bill Shankly
Wednesday was the last LFC home game at Anfield. Wow, what a game! A 5-3 finish against Chelsea. Talk about a goal fest. This win means LFC hasn't lost a home game in 3 consecutive seasons. I believe that's a new club record. We now have 96 points. We won't be able to top the most points in a season with Mann City's 100 points in 2017-18. In the grand scheme of things, does that really matter? (Okay, to the hardcore fans it does especially when we had 97 points last season and came in second place.)
The last home game means the Premier League Trophy presentation. I thought it was a special touch to have the ceremony in the KOP surrounded by banners from the fans and be presented the trophy by Sir Kenny. The KOP is where the fans would normally be located.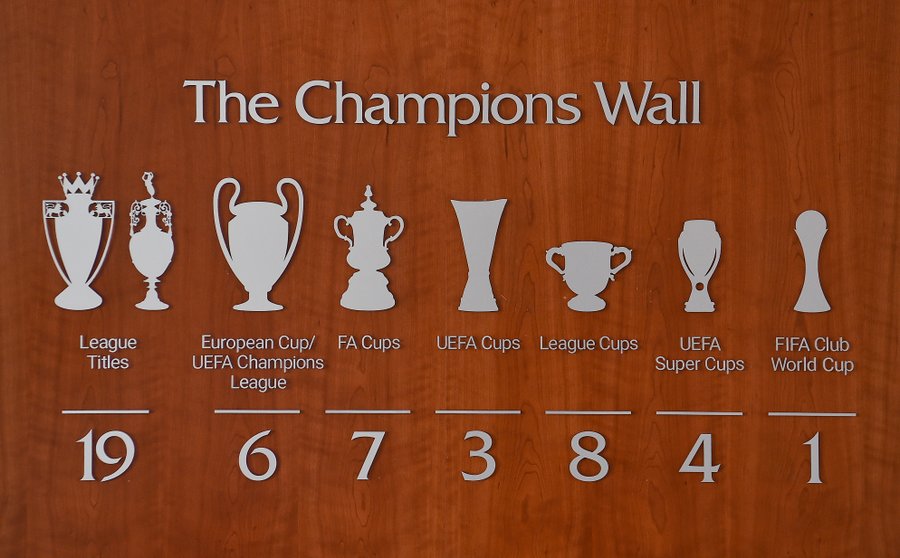 I married into LFC fandom. My love for the team maybe shorter compared to some. When you join your life with another's, the things that are important to them become important to you. These are the moments that bring your family together even though we're on different continents.
Sure, it is a bit sad the fans couldn't be in the stadium for the trophy lift, but in some ways that makes this extra special as the celebrations will continue at a future date. It's been 30 years since the club lifted this trophy. This is a team that means so much to the city and people of Liverpool.
Naturally, I was very excited when my new gear arrived in an LFC bag! And today, it's chilly enough to wear my new Champions hoodie.
The kitties slept through the celebrations. I think they're secretly upset they don't have any LFC gear. It's been about 9 days since Ernie had his dental treatment. He's doing well, but is anxious to see raw food appear in his bowl again. Just a few more days to go!
Stay safe and GO REDS!