"Some of the best KGB shots are women."
I'm doubling up on Bond movies this week. Last week I ran out of time to get in a Friday night movie recap. The next movies on our Bond quest were A View to Kill and The Living Daylights.
A View to Kill started out mid 80's awesome with bright colors and a retake on the opening theme song done by Duran Duran.
We were even excited to see a young Christopher Walken as the Bond villain.
But this movie just got sillier and sillier as it went on. You could argue all the Bond movies are silly and over the top. This movie was Roger Moore's last film as Bond. We also have a new Money Penny in The Living Daylights. Even with new actors, we still have a fantastic 80's opening song by A-ha along with another great opening scene.
In this movie, we see Bond transition to one main love interest. This movie also had some unusual stunts like using a cello case as a toboggan.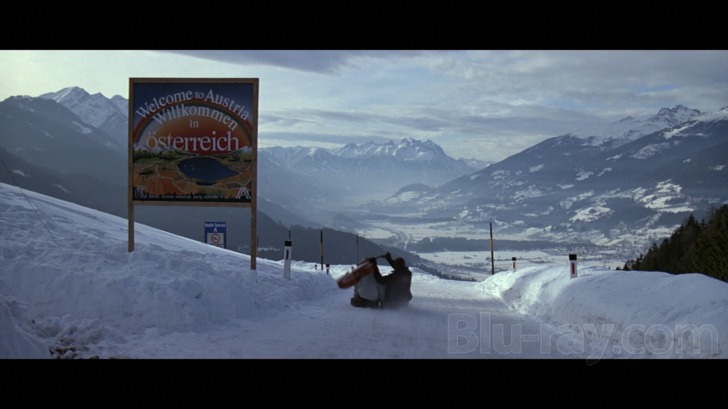 And then there's the car on ski's.
Let's not forget the genius idea of using a pipeline as a one man escape route.
The British Hubby and I enjoyed Timothy Dalton as Bond. If you haven't yet viewed The Living Daylights, I would recommend it. It's was a great Friday night fun movie. It went well with my pumpkin cider below.
The pumpkin cider went well with my Halloween themed dishcloth. Here's a monster mayhem dishcloth.
Burt's keeping warm this weekend by snuggling in the blankets.
How is your weekend going?