" I enjoy a spirited ride as much as the next girl." ~ Golden Eye
This past week was challenging for the British Hubby and I. As challenging as it was, we both believe life is meant to be challenging. What doesn't kill us makes us stronger. A dance party, hot shower, keto pizza and Bond movie helped ease the troubles of the world. Golden Eye was the next movie in our Bond quest. This is the first movie Pierce Brosnan plays Bond. It's also one of the British Hubby's favorite Bond movies.
The Bond movies are now into the 90's. It's 1995 to be exact. This is the first one that feels a bit more modern and slightly less sexist. Tina Turner sang the opening theme song. This movie even had a video game created after it.
Golden Eye was a bit more original with fresh stunts. The opening scene alone was enough to make me almost wet my pants.
After 16 previous movies, it was refreshing to have an opening scenes that made me stop knitting and pay attention. These were some seriously impressive stunts.
And this is the first Bond movie with a tank chase that naturally concludes by playing a game of chicken with a bullet train. I'm glad to see Bond is branching out.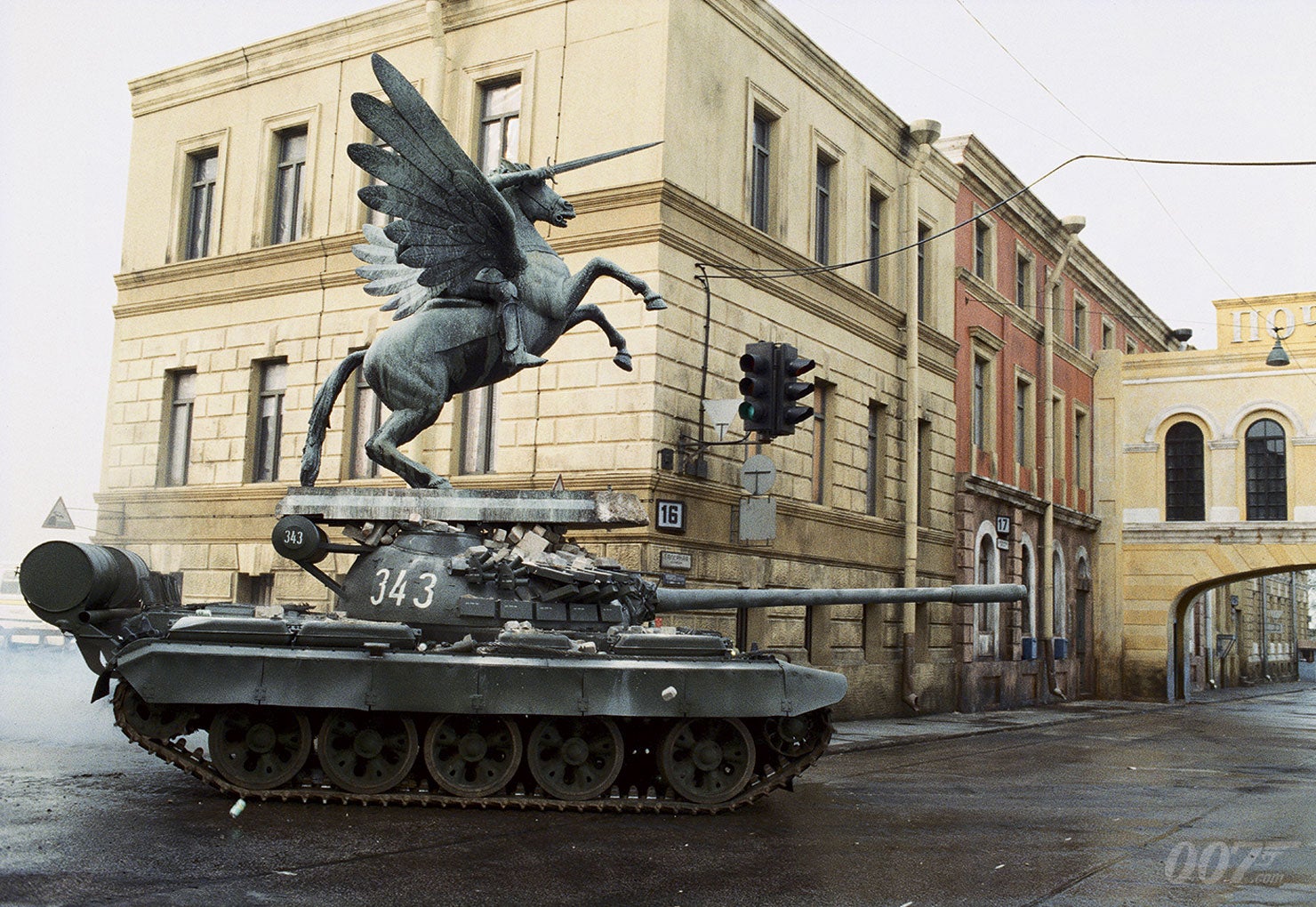 It was an odd coincidence part of this film features the Arecibo telescope. It was announced last week the iconic telescope will be dismantled. As more cables snap, it's unsafe for workers to attempt repairs. It was believed that the remaining cables could support the extra weight while repairs are made, but that no longer seems to be the case. You can read more here.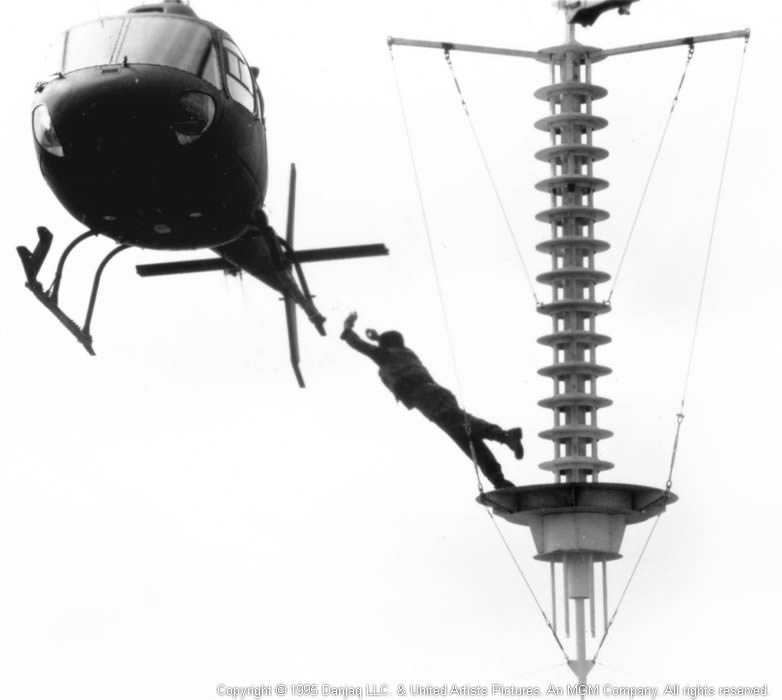 All and all, we enjoyed Golden Eye. Sure, the stunts are still over the top. Who else but Bond could make a tank drift? For Friday night escape your troubles entertainment this movie was great. If you haven't seen it, I would highly recommend it.
This weekend, I got to eat the entire keto pizza. The British Hubby is currently on a bland diet. While these pizzas are small, I can't eat an entire pizza during one movie. Pizza leftovers for a few days. Yum! To go with my own pizza, I tried a new drink, a pumpkin pie martini. It's 2 parts RumChata, 1 part vanilla vodka, 1 part pumpkin syrup and a dash of cinnamon. I found some sugar free syrup in holiday flavors. Mine was more like a high ball cocktail and used less syrup. These often tend to be a bit too sweet for me. This is a fantastic holiday drink.
Not surprising that I was knitting on a dishcloth during this movie. What makes this dishcloth special? Well, other than I'm using Malabrigo, my favorite yarn brand, this is my first attempt at designing my own pattern. You can't see what it is yet, but I think you're going to love it!
This week is Thanksgiving in the States. What do you have to thankful for? Today, I'm thankful for Ernie snuggles.