"What we've got here is a failure to communicate." Cool Hand Luke
Friday night movie night definitely has a different vibe now that it's the only thing we can do right now. I think it's important to maintain any sense of normality that we can. You might think by the title that we watched a current movie about 2020, but our Friday Night Movie was a black and white from 1961. You never know exactly what to expect from old science fiction movies.
I don't want to give too much of the plot away on this one, but The Day the Earth Caught Fire was a fantastic disaster movie. It had some pretty amazing shots of London. See below. Disaster movies can be pretty formulaic, but this one was different. The ending I wasn't expecting.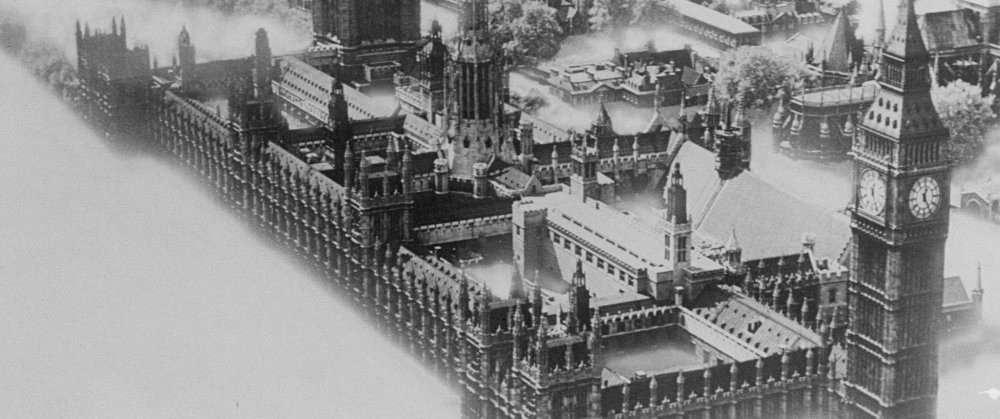 I'm sure many of us feel as if we're living in a disaster movie right now, but it's important to celebrate the small successes in life. Adding bacon to your Friday night pizza is worth celebrating. This week's variation had bacon, sausage and a little bit of BBQ sauce. Yum!
It will probably be some time before I run out of MM20 projects to work on during Friday night movie nights. I was working on Malabrigo Grace during the movie. It's easy enough to remember the pattern and still follow along. I really enjoy knitting with Susurro. It's so soft. I would never believe it was a linen blend. I sort of wish I had cast on more projects with it in March. It's a great choice for light weight summer projects.
Burt likes movie night for the snuggles. Disaster movies don't scare him!