"Go ahead, make my day." Sudden Impact
This Friday night we continued the Dirty Harry series with The Enforcer and Sudden Impact. Being able to see the character develop made me appreciate these movies more than I had when I saw them in my youth.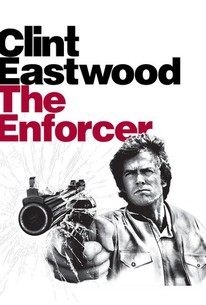 The Enforcer has a pretty violent beginning, and Harry's new partner is a female.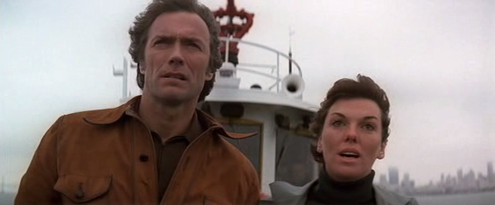 This is another action packed violent movie from the 70's with car crashes, shoot outs and a rescue mission to save the kidnapped mayor.
Both movies had moments when I stopped knitting. Sudden Impact was a great crossover from the 70's to the 80's. You can see the clothing, hair style's, music and vehicles changing. This movie really showed Harry's character progression and struggle with changing times. The law doesn't always provide victims with justice. It was still a great Friday night movie.
With Friday night comes pizza and this week it was local cider. Yum!
I'm making great progress on Pacific Sky Scarf. I've decided this will be a gift for a dear co-worker that has a birthday coming up in June. While I won't be able to see her since we're all still working from home, I can send a birthday surprise in the mail. I think people appreciate getting snail mail with a hand written note these days. Burt makes such a great model for this scarf.
I hope everyone's weekend is off to a fun and safe start. Stay healthy!