"There's a saying in England: Where there's smoke, there's fire."
Friday night movies we try to make a fun event. Watching the Bond films has been interesting. On Her Majesties Secret Service is the next film in our 007 journey. This is the first time we have different actors play Bond and Blofeld.
The British Hubby claims this movie has the best theme song. What do you think?
This movie is utterly ridiculous with it's action scenes on the Alps and hypnotizing an army of secret assassins.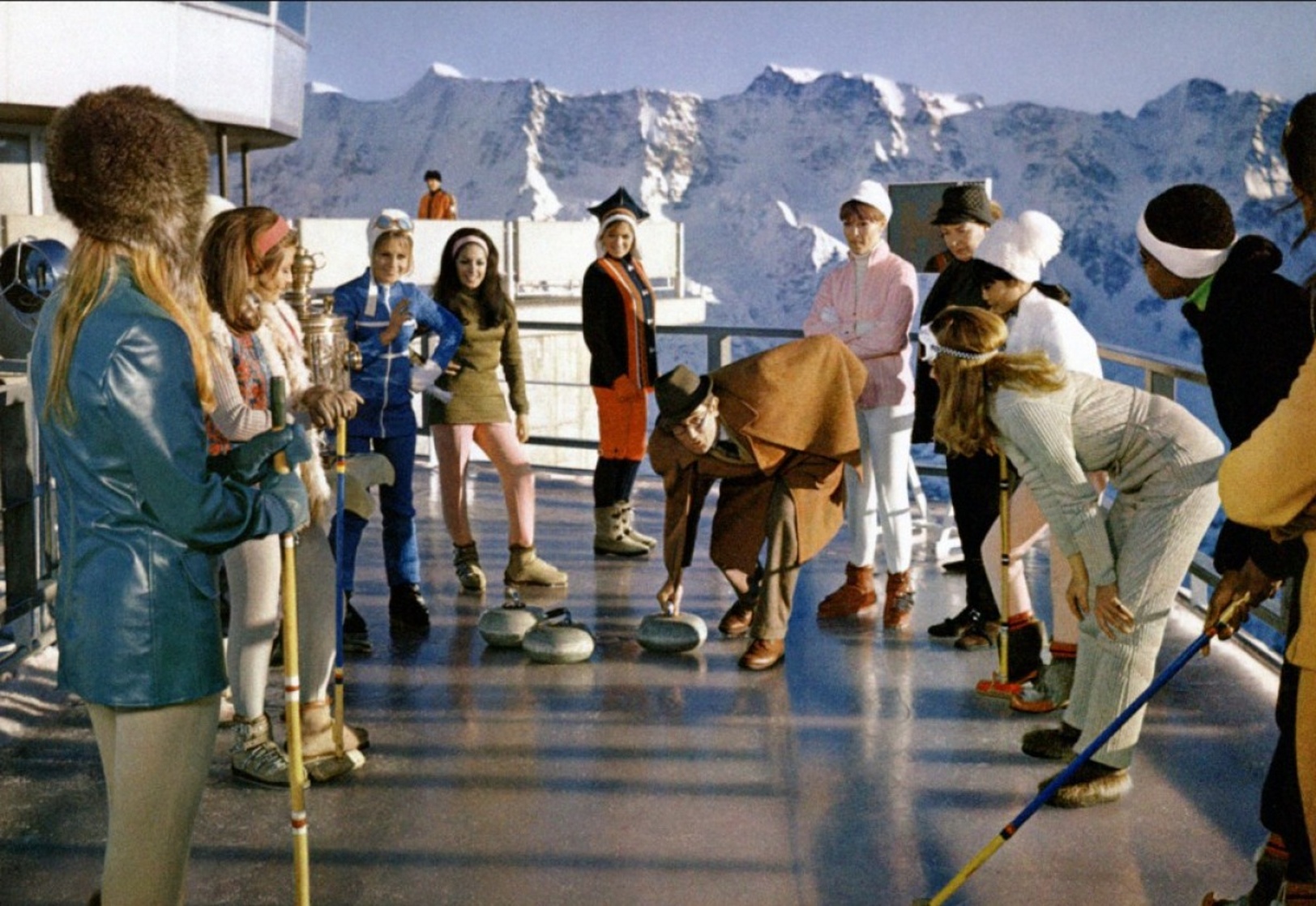 The ending sets this movie apart from the others. It's tragically sad, and not one I will easily forget. I don't want to give away the plot and ending if you haven't seen it yet, but the ending makes the entire movie worth watching.
I forgot to take a photo of our Friday pizza, but you can trust it was yummy! I did remember to get a photo of my 007 Lattice dishcloth. The bright orange is stunning.
Gracie spent some time in a box this week. It's amazing how much cat's are fascinated by boxes.