Don't worry darling, it's just a hat, belonging to a small-headed man of limited means, who lost a fight with a chicken. ~ Live and Let Die
Friday night of a three day weekend is the best feeling. The entire weekend is before you full of hope and possibility. We took the opportunity to have a Friday night double feature with Boyz N the Woods and Live and Let Die. Boyz N the Woods was released again under the title Get Duked!
This was a Friday night B movie classic. It was pure entertainment. Part of the time I had no idea what was going on. It reminded me a bit of Hot Fuzz. British comedy with youth trying to find their way in the Scottish Highlands while bringing hip hop to the local farming community and also solving the bread thief crime spree. This movie had a surprisingly touching ending. If you need an escape from reality, this movie would do the trick.
Live and Let Die is movie number eight in our Bond quest. We're into the 70's now with Paul McCartney doing the theme song. In many ways, this movie fit with Boyz in the Woods. With the 70's vibe, Roger Moore, Voodoo, tarot cards and Jane Seymour this didn't really feel like a Bond movie.
I spent most of the movie trying to imagine Dr. Quinn Medicine Woman reading tarot cards our on the prairie. We did enjoy the 70's attire. Such flare!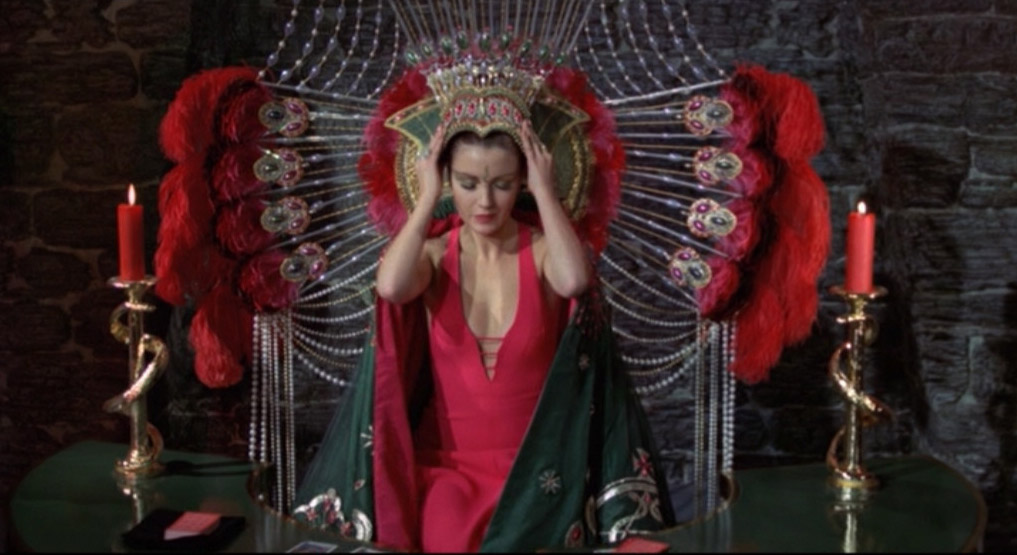 We carried the flare onto our Friday night pizza. Pineapple and a new to me cider. Blackberry, current and apple, yum!
This week I was working on a MM20 project, Malabrigo Grace. I'm just slightly over halfway finished. I intend for this be a gift possibly at the holidays so this is getting a little bit more attention.
The kitties had a new box. That was far more interesting than hanging out with their humans.
Both movies were a little silly, but complete Friday night fun. What do the cards have in store for your weekend?